A sampling of quotes from some of the books I've read recently. Hopefully you'll find your next read among them or perhaps be reminded of one that you enjoyed.
Happy reading, Bookworms, and thanks for stopping by.
A :)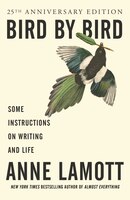 On Writing & Life:
"E.L. Doctorow once said that "writing a novel is like driving a car at night. You can see only as far as your headlights, but you can make out the whole trip that way." You don't have to see where you're going, you don't have to see your destination or everything you will pass along the way. You just have to see two or three feet ahead of you. This is right up there with the best advice about writing, or life, I have ever heard." –Bird by Bird by Anne Lamott, 1994: 18.
On Criticism:
"If you look around, I think you will find the person you need. Almost every writer I've ever known has been able to find someone who could be both a friend and a critic. You'll know when the person is right for you and when you are right for the person. It's not unlike finding a mate, where little by little you begin to feel that you've stepped into a shape that was waiting there all along." –Bird by Bird by Anne Lamott, 1994: 171.
On Publication:
"All that I know about the relationship between publication and mental health was summed up in one line of the movie Cool Runnings, which is about the first Jamaican bobsled team. The coach is a four-hundred-pound man who had won a gold in Olympic bobsledding twenty years before but has been a complete loser ever since. The men on his team are desperate to win an Olympic medal, just as half the people in my classes are desperate to get published. But the coach says, "If you're not enough before the gold medal, you won't be enough with it." You may want to tape this to the wall near your desk." –Bird by Bird by Anne Lamott, 1994: 218.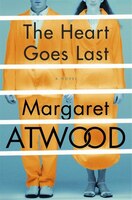 On Regret:
"I should have worked out more, he thinks. I should have done everything more. I should have cut loose…from what? Looking back on his life, he sees himself spread out on the earth like a giant covered in tiny threads that have held him down. Tiny threads of petty cares and small concerns, and fears he took seriously at the time. Debts, timetables, the need for money, the longing for comfort; the earworm of sex, repeating itself over and over like a neural feedback loop. He's been a puppet of his own constricted desires." The Heart Goes Last by Margaret Atwood, 2015: 150-151.
On Love as Escape:
"Of course, there can be a downside."
"A downside to what?" says Aurora a little coldly.
"Well, you know. To a love life. All of that," says Charmaine. She could tell Aurora about a few of her own downsides, but why dwell on the negative?
"Not if the person is devoted," says Aurora. "Not if they're fixated on you. Only you. It can be done, they do it by changing the brain, it's like a magic love potion."
"Oh," says Charmaine. "That would be…" What's the word? Amazing? Impossible? She's never felt she had a lot of choice with love, especially the hopeless kind. […] You loved someone in that way, and wham! You couldn't help yourself. It was like going down a water slide: you couldn't stop. […] Maybe she'll never be able to feel anything like that again.
"Jocelyn's promised me," says Aurora. "If I helped her. She says I can have that done, very soon now, once she's identified the right match. I've been waiting so long! But now I can have a whole new life." Her eyes tear up.
Charmaine is almost envious. A whole new life. How can she herself get one of those?" –The Heart Goes Last by Margaret Atwood, 2015: 256.
On the Spell:
"She was waiting tables at the time. […] The job was exhausting and the manager was a letch, though the tips weren't too bad, and you could up your pay packet if you did overtime, like Constance did. Girl's did that then – knocked themselves out to support some man's notion of his own genius. What was Gavin doing to help pay the rent? Not much, though she suspected him of dealing pot on the side. Once in a while they even smoked some of that, though not often, because it made Constance cough. It was all very romantic." 'Alphinland' in Stone Mattress by Margaret Atwood, 2015: 21.
"Of course I was under the spell, and the wonderful part is that, even at the time, I perfectly knew I was. But I gave myself up to it; it was an antidote to any pain, and I have more pains than one." The Turn of the Screw by Henry James, 1898: 33.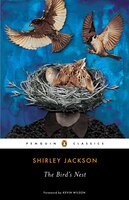 On What's Inside:
"I had not until now met Beth face to face, and – just as when I first saw Betsy with her eyes open I recognized suddenly that she was an independent personality, a being whole and apart from any other, rather than a mere angry manifestation engendered solely in my office – I saw that Beth now, looking about her and drawing herself together, was endeavoring to form herself […] let my reader who is puzzled by my awkward explanations close his eyes […] and see if he does not find himself suddenly not a compact human being at all, but only a consciousness on a sea of sound and touch; it is only with the eyes open that a corporeal form returns, and assembles itself firmly around the core of sight." The Bird's Nest by Shirley Jackson, 1954: 114.