Hi Everyone,
Well, after driving for ten hours in two days, I'm finally back at home and eager to tell you all about the "Women Write the Novella" event that took place on Wednesday night at Another Story Bookshop in Toronto.
First of all, what a lovely independent bookstore! If you live in the area, I highly recommend checking it out. Their staff is incredibly friendly and they host bookish events all the time. This gem of store makes me wish I lived closer!
The panel was moderated by writer and professor Patricia Keeney and featured:
Carole Giangrande, whose most recent novella is entitled Here Comes the Dreamer, Inanna Publications, 2015. (Twitter: @CaroleGian; Website: carolegiangrande.com )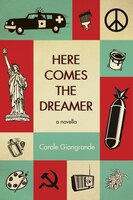 Fellow Quattro Books author Showey Yazdanian, writer of Loopholes, Quattro Books, 2015. (Twitter: @showeyyazdanian; Website: showey.net )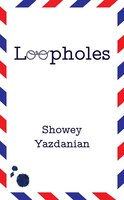 Gail Benick, author of The Girl Who Was Born That Way, Inanna Publications, 2015. (Twitter: @GailBenick; Website: gailbenick.com )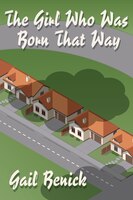 Oh yeah…I was there too. :-) My novella is The Escape Artist, Quattro Books, 2015. (Twitter: https://twitter.com/MsAnitaKushwaha)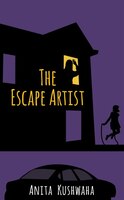 Over the course of a couple of hours, we discussed the novella as a genre and form for women authors and our female protagonists.
Our evening began with our moderator, Patricia Keeney, summarizing some key points about the novella which render it distinct from short stories and novels. I smiled when she read from an article written by Ian McEwan that was published in The New Yorker a few years ago, because I had a print-out of the very same article tucked in with my notes.  I'm not sure I could say it any better than him:
"I believe the novella is the perfect form of prose fiction. It is the beautiful daughter of a rambling, bloated, ill-shaven giant […] the demands of economy push writers to polish their sentences to precision and clarity, to bring off their effects with unusual intensity, to remain focused on the point of their creation and drive it forward with functional single-mindedness, and to end it with a mind to its unity. They don't ramble or preach, they spare us their quintuple subplots and swollen midsections."(Ian McEwan, "Some Notes on the Novella," The New Yorker, Oct. 29, 2012; http://www.newyorker.com/books/page-turner/some-notes-on-the-novella.)
Following an introduction by Patricia, each writer shared her thoughts on the novella and read a short excerpt from her book. Here are some of the key points we talked about:
-Emphasis on quality over quantity. Novellas "pack a punch."
-The ideal form for this day and age. Can be read in one or two sittings.
-Novellas aren't simply longer than short stories, they are also more complex in terms of structure, characterization, conflict, etc.
-Emphasis on the personal development of the protagonist. Tend to have few characters than novels but there are exceptions. Rules are made to be broken and the novella can be an ideal place for such experimentation.
-They offer an opportunity to highlight the voices of characters that may be marginalized thereby providing a window into another world.
-Energy and forward thrust similar to screenplays, which likely explains why many novellas are turned into films.
Of course, the insights of the panel and Q&A with the audience afterwards was far richer than this distillation but alas… Having the opportunity to hear my fellow writers read their work was a real delight as well.
Personally, whenever I sit down to write a novella, I feel an energy and lightness that is quite distinct from the heaviness I often feel when writing a novel. I tend to write a novella between novel projects, and in terms of my creative process, I've found this to be therapeutic. A novella is the place where I feel as though I can experiment and try new things. I love the form because it is disciplined and yet it seems to possess an inherent freedom as well. Part of the fun and challenge of writing a novella is leaving a deep impression on the reader within the one or two sittings that they will spend  with the work. I always smile when a reader tells me they couldn't believe how much happened in the story despite its length. For me, writing is about creating space and bringing people close to my characters and their stories. I believe the uniqueness of novellas make them well-equipped for this task.
Thank you to Patricia, the other authors on the panel, and all those who attended for such a thoughtful and engaging discussion on the novella. A BIG thank you to Inanna Publications, Another Story Bookshop and Quattro Books for organizing this event. I hope we can do it again soon!
I couldn't end this event recap without giving a huge shout-out to my talented and thoughtful writer friend Samantha Bailey (@perfectpen; http://samanthastrohbailey.blogspot.ca), whom I've chatted with online for a couple of years now, but got to meet for the first time last night. It was a thrill to give her a big hug and to celebrate over drinks and apps afterwards. Thank you, Sam!
So pleased to share this recap with you!
Thanks so much for stopping by,
A :)
Links:
Quattro Books: Website: http://quattrobooks.ca; Twitter: @QuattroBooks
Inanna Publications: Website: http://www.inanna.ca; Twitter: @InannaPub
Another Story Bookshop: Website: http://anotherstory.ca; Twitter: @AnotherStoryTO