As a reader, there's nothing more joyous than finding a beautifully written sentence or passage, one that lingers, enlightens, unsettles – makes you want to dog-ear a page, or reach for a pen to underline it or add your own impressions to the margin.
Here are some book quotes that I've been living with for the last little while.
On survival: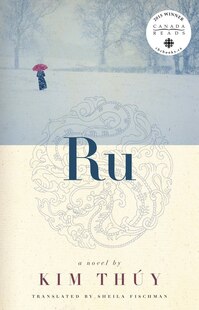 "The story of the little girl who was swallowed up by the sea after she'd lost her footing while walking along the edge spread through the foul-smelling belly of the boat like an anaesthetic or laughing gas, transforming the single bulb into a polar star and the biscuits soaked in motor oil into butter cookies. The taste of oil in our throats, on our tongues, in our heads sent us to sleep to the rhythm of the lullaby sung by the woman beside me." – Kim Thuy, "Ru," 2012: 5
On Love: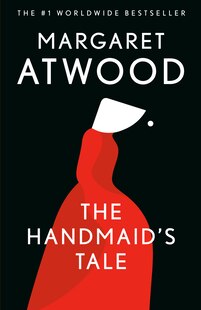 "Falling in love, we said; I fell for him. We were falling women. We believed in it, this downward motion: so lovely, like flying, and yet at the same time so dire, so extreme, so unlikely. God is love, they once said […] and love, like Heaven, was always just around the corner. The more difficult it was to love the particular man beside us, the more we believed in Love, abstract and total. We were waiting for it, always, for the incarnation. That word, made flesh.
And sometimes it happened, for a time. That kind of love comes and goes and is hard to remember aftewards, like pain. You would look at the man one day and you would think, I loved you, and the tense would be past, and you would be filled with such a sense of wonder, because it was such an amazing and precarious and dumb thing to have done." – Margaret Atwood, "The Handmaid's Tale,"1986: 282
On Creativity: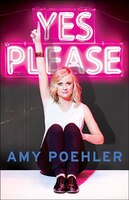 "Creativity is connected to your passion, that light inside you that drives you. That joy that comes when you do something you love. That small voice that tells you, "I like this. Do this again. You are good at it. Keep going." That is the juicy stuff that lubricates our lives and helps us feel less alone in the world."  – Amy Poehler, "Yes Please," 2015: 222
On Wisdom & Aging:
"Getting older helps you develop X-ray vision. The strange this is that the moment people start looking at you less is when you start being able to see through people more. You get better at understanding what people mean and how it can be different from what they say. Finally the phrase "actions speak louder than words" starts to make sense.
You can read people's energies better and hopefully that means you get stuck talking to less duds. You also may start to seek out duds, as some weird emotional exercise to test your boundaries. You use the word "boundaries." You can witness bad behaviour and watch it like you would someone else's child having a tantrum. Gone are the days (hopefully) when you take everything personally and internalize everyone's behavior. You get better at knowing what you want and need. You can tell what kind of underwear people are wearing.
Lastly, because you are a superhero, you are really good at putting together a good team. You can look around the room and notice the other superheroes because they are the ones noticing you."  – Amy Poehler, "Yes Please," 2015: 100-101
On Life & Chance: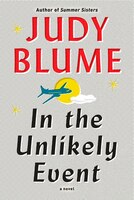 "In the unlikely event…she hears the flight attendant saying in her head. Life is a series of unlikely events, isn't it? […] One unlikely event after another, adding up to a rich, complicated whole. And who knows what's still to come?" – Judy Blume, "In the Unlikely Event," 2015: 394
Who knows, indeed.
A :)